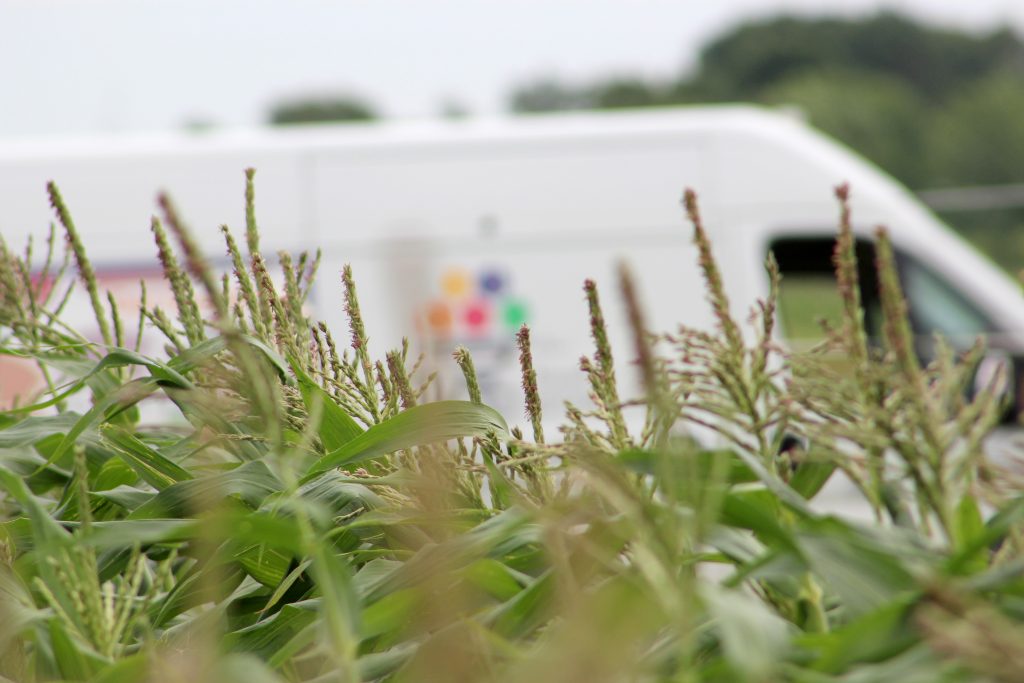 Frequently Asked Questions
Question: Where can I go to get food?
Answer: If you or someone you know is struggling to put food on the table, give the MN Food HelpLine a call at 1-888-711-1151. HelpLine Hours: Monday-Friday 8:30 a.m. to 4:30 p.m. You can also go to http://www.hungersolutions.org/find-help/ to find more resources. If you're looking for affordable groceries call or visit Fare For All at: 763-450-3880, www.fareforall.org.
Question: How long has The Food Group existed as an organization?
Answer: We were founded in 1976 through a network of Hennepin County food shelves that came together to pool resources and form a network. We were originally called Emergency Foodshelf Network.
Question: When and why did The Food Group change their name?
Answer: In 2014 after much consideration and thought our Board of Directors and staff embarked on a process to change our name. Emergency Foodshelf Network no longer described the depth and breadth of what we do in the community. Our new name represents our focus on distributing healthy, good foods through a large group of people and communities dedicated to fighting local hunger. Our new name has positioned us to grow into the future as the need for innovative local food solutions arise.
Question: Is The Food Group a registered nonprofit?
Answer: Yes we are a registered 501 (c)(3) nonprofit organization as designated by the IRS. Our determination date was August 1976.
Question: What makes The Food Group different than other nonprofit organizations in the hunger relief and food access sector?
Answer: The Food Group is independent and local – not affiliated with any national brands or networks such as Feeding America. What most of the community knows us for is our hunger relief and food banking work but in addition we have a low cost grocery sales program called Fare For All and a Farm that focused on farmer education for non traditional and emerging farmers. Our approach to fighting hunger and nourishing the community encompasses a food systems approach on finding solutions through retail, production, and hunger relief.
Question: What size organization is The Food Group?
Answer: The Food Group is a medium size local nonprofit with an annual budget of around 11 million dollars including inkind donations with around 40 talented and passionate staff leading the work.
Question: What are the programs and services The Food Group coordinates?
Answer: The Food Group has three core program areas: our hunger relief work through a network of food shelf and meal program partners, our retail work through a low cost grocery sales program called Fare For All, and our production work through a farmer education program focused on emerging farmers called Big River Farms.
Question: If there is enough food and the economy has been improving why is hunger still so prevalent?
Answer: The economic recovery has been felt unevenly in our community. Many individuals are underemployed working part-time, low wage jobs that are not enough to make ends meet. The cost of living continues to increase and many folks have to make tough choices between rent, medical bills, car repairs, and food – and often times food is the most flexible part of the budget causing many to skip meals. Learn more here from a KARE 11 Story with our Executive Director: News Story
Question: How is The Food Group funded?
Answer: The Food Group has a diverse sources of funding with about 50% of our revenue budget from self-sustaining food sales programming and 50% from contributions. The contributions we receive are approximately split one third individual support, government, and corporate and foundations.
Question: Where does support to The Food Group go?
Answer: 90% of every dollar donated to The Food Group goes directly into programming to provide food and support to those who need it most and build up local emerging farmers in our community.
Question: What impact is The Food Group trying to achieve?
Answer: The long-term impact we are working towards is a just and equitable food system with sustainable food production and affordable and accessible food for all.
Question: How is the work coordinated in the community?
Answer: All of our work is done through partnership and and thanks to a very talented team and generous donor support. Our network of partners includes over 230 food shelves, meal programs, community partners, farmers, and Fare For All sites we work with to distribute and produce food.
Question: How can I get involved?
Answer: Donate. Volunteer. Advocate. Follow us on social media.