So many volunteer opportunities! Individuals, families and groups are needed throughout the year to expand access to healthy foods. To get more food to those who need it most, you can …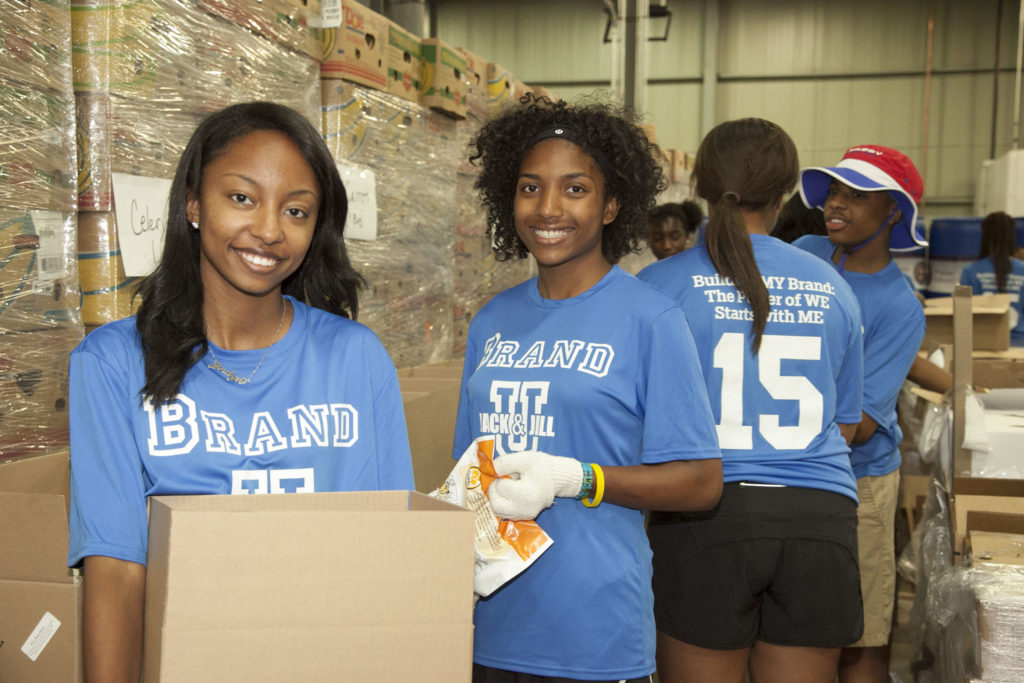 Sort and pack groceries at our New Hope warehouse. Groups and individuals can choose days and times to volunteer.
Build Fare For All packs or help with an indoor or outdoor sale in your community — helping customers to choose their purchases and load food into carts or cars.
Help with check-out at our Twin Cities Mobile Market, our grocery story on a bus!
Roll up your sleeves at Big River Farms during the growing and harvest seasons.
Join our fresh produce team, gleaning and rescuing quality vegetables and fruits from local farms and farmers markets.
Pitch in at fundraisers and other special events throughout the year.
Organize a food or cash drive.
And so much more!
Whatever your time or talent, we have a volunteer activity that's right for you! Visit our volunteer portal to learn about current opportunities, days and times of shifts, and more.
Individuals and Groups
Individuals, families, corporate groups, religious organizations, sports teams, neighborhood friends – whether you're one person or a group of 40, we have a volunteer opportunity for you!
Individuals should visit our volunteer hub page to see available shifts or to sign up for emails about future volunteer needs. Groups should contact us at [email protected], and we will work with you to find an opportunity that meets your needs.
Please note that youth ages 12 and older are welcome when accompanied by an adult. At our New Hope warehouse, we can accommodate groups of up to 10 people. Projects include re-packing bulk product, food sorting, and assembling food packages. The warehouse is open weekdays 9:00 a.m. to 5:00 p.m., and we do schedule evening or Saturday morning shifts upon request.
Safety First
As COVID risks change, we revise our safety protocols to keep everyone healthy. If you are sick or have been exposed to the virus, please stay home! Please bring your own mask. And remember to wear closed-toe shoes for your own safety.*
Have questions about our volunteer sign-up portal? Want to schedule group volunteering at a specific time? Email [email protected] Or contact Colette Illarde, Volunteer Coordinator, at [email protected] or 763-450-3889.
*All volunteers must sign a liability waiver and photo release form.