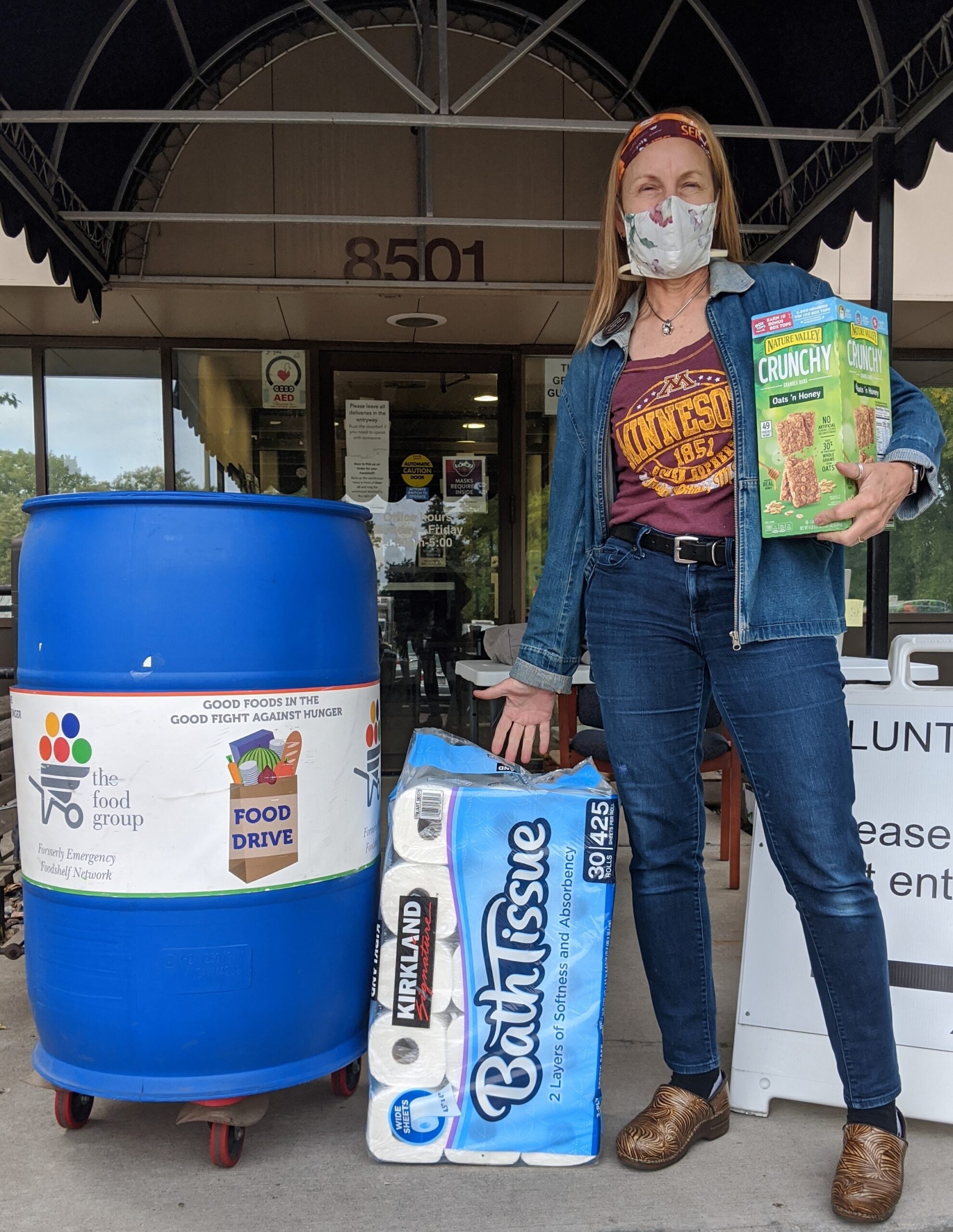 Food and cash drives are a great way for work teams, groups of friends, the neighborhood and places of worship to take action and provide much-needed food and household items for local families experiencing hunger. Today, one in eight Minnesotans is hungry, compared to one in eleven in 2019. Food and cash drives are impactful opportunities to provide nutritious food and resources to our network of food shelf partners while raising awareness of hunger issues in our communities. We'll help you figure out the details, provide promotional materials, and share the impact your of your drive. Here are some ways for you to get involved:
HOST A CASH DRIVE
Collect funds for The Food Group. Monetary donations allow us to use our bulk purchasing power to purchase in-demand food items and get more bang for your buck! Host a virtual food drive. Many people are working remotely and large gatherings are still unsafe. This option provides a safe and convenient way to give back to the community. We create a secure, online giving page where you can collect monetary donations from your team of supporters via GiveMN. For in-person events, we can supply money collection boxes.
HOST A FOOD DRIVE
We can support you with collection bins for food donations, and coordinate transportation for your drive. Please note: Each trip we take to pick up food costs money that off-sets the effort of your collection, therefore for drives collecting less than 500 pounds, we ask that you deliver food collected directly to our warehouse (8501 54th Ave. N New Hope, MN 55428, open Monday-Friday, 9 a.m. to 4 p.m.) or your local food shelf. Find your nearest food shelf.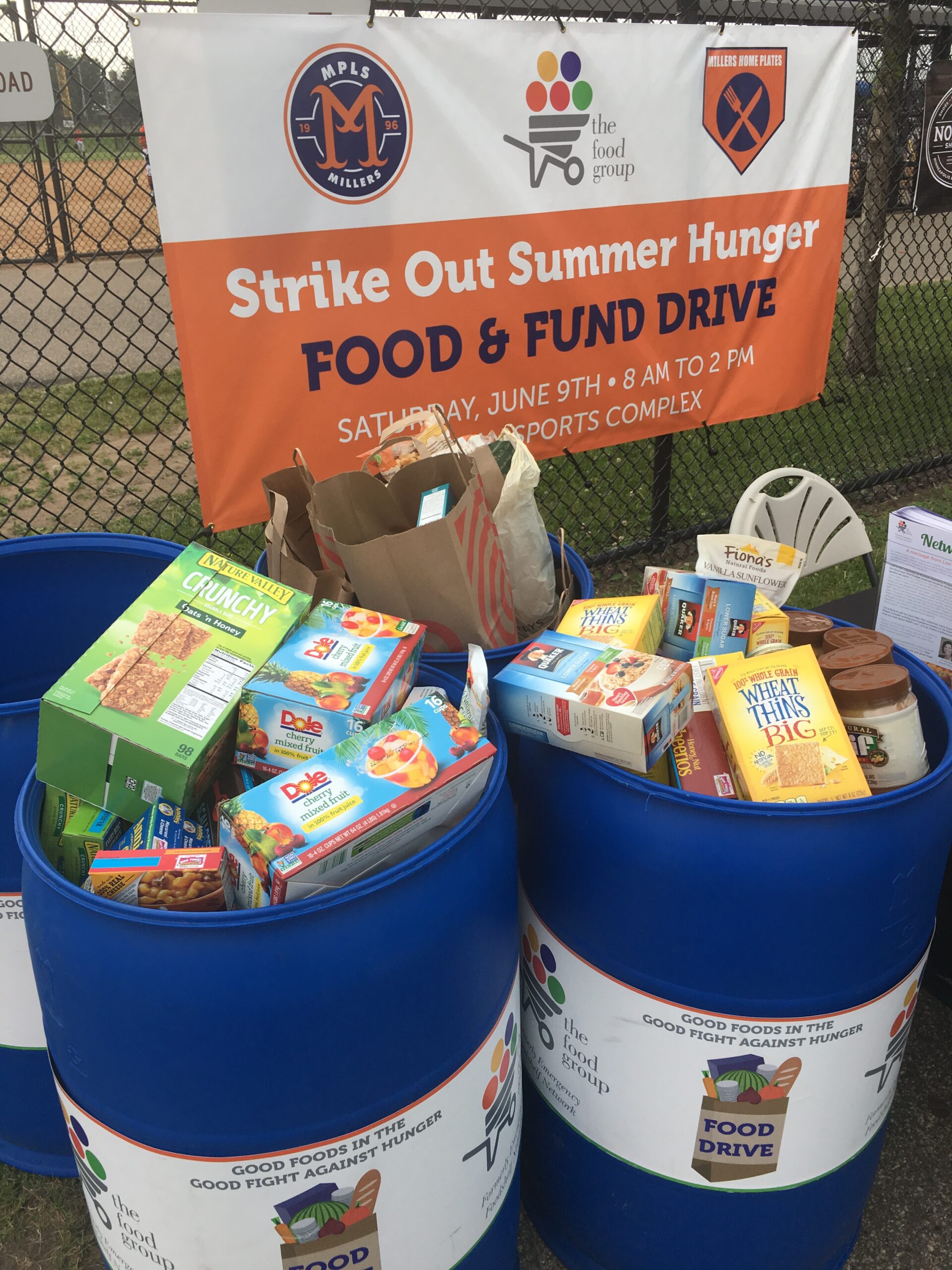 After donations are collected, we will let you know how many pounds were collected and meals provided. Then celebrate your impact! Feeding a community, takes a community. Thank you for providing food for today and hope for tomorrow.
Will your food drive collect less than 500 pounds? We encourage the following:
For food drives with a goal to collect less than 500 pounds, we ask that you arrange for your own collection containers and delivery to The Food Group.
Email

[email protected]

and let us know you are hosting a Food Drive in our name. Please include name, contact information and dates of your Food Drive.
Utilize boxes you have on hand to collect food or ask participants to bring food in bags (reusable bags are highly desired).
Food can be delivered to our warehouse Monday-Friday, 9 a.m.-4 p.m. If you call 763-450-3869, we'll be happy to meet you outside and help you unload.
If your small food drive turned out to be bigger than expected (500+ pounds or about 800+ cans), give us a call 763-450-3869 to see if we can arrange a food donation pickup.
Interested in providing a giving opportunity for your community of friends, neighbors or co-workers? 
Email

[email protected]

and let us know you are interested in hosting a drive, to find out more information, or to get help planning your event.