OH!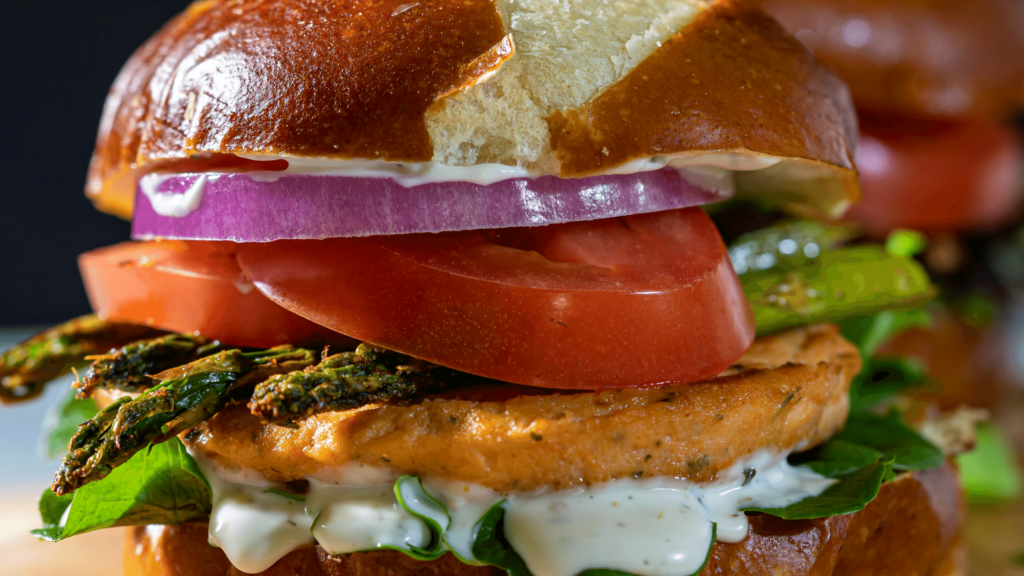 Ingredients:
1 box salmon burgers (4 patties)
1/2 cup greek yogurt
1 teaspoon finely grated lemon zest
1-2 tablespoons fresh lemon juice
1 teaspoon dijon mustard
1 clove garlic, minced
1 teaspoon cajun seasoning
TIP: Make your own cajun seasoning!
2 teaspoons salt
2 teaspoons garlic powder
2.5 teaspoons paprika
1 teaspoon black pepper
1 teaspoon onion powder
1 teaspoon cayenne pepper
1.25 teaspoon dried oregano
1.25 teaspoon dried thyme
Instructions:
Cook salmon burgers according to the directions on the box.
In a small bowl, mix greek yogurt, lemon zest, lemon juice, dijon mustard, garlic, and cajun seasoning.
Drizzle sauce on top of cooked salmon burgers.