Dare we say it's perfect for fall?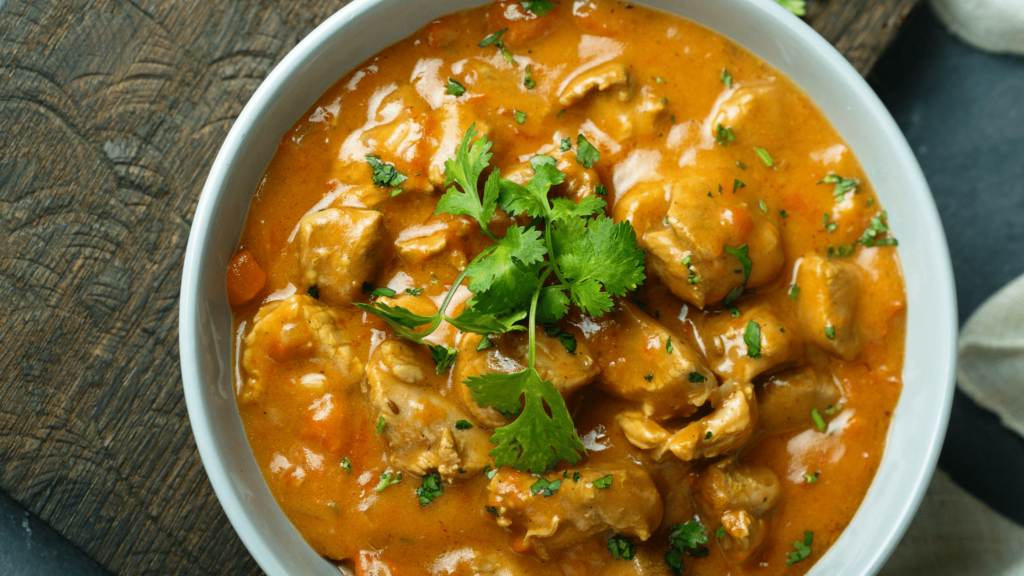 Ingredients:
2 tbsp olive or coconut oil 
1 small onion, diced
3 cloves garlic, minced
1 Tbsp curry powder 
1/4 tsp cinnamon
2 tsp salt
2 cans (15oz each) coconut milk
1 butternut squash, peeled and cubed
2 tomatoes, diced
5 cups cooked rice or grain (~2.5 cups dry) 
Spices like turmeric, coriander, ground ginger, cayenne, and cilantro. 
Instructions:
In a large pot, heat the olive oil over medium high heat and add onion and garlic.
Cook for about 5 minutes until tender.
Add curry, cinnamon, salt and other spices to the pot and cook for one minute.
Stir in coconut milk then add butternut squash and tomatoes and
Simmer on low heat for 20 to 25 minutes or until the squash can be easily pierced with a fork. Serve over cooked rice.
TIP: Try serving over cooked potato cubes, brown rice, quinoa, millet, or your favorite whole grain.