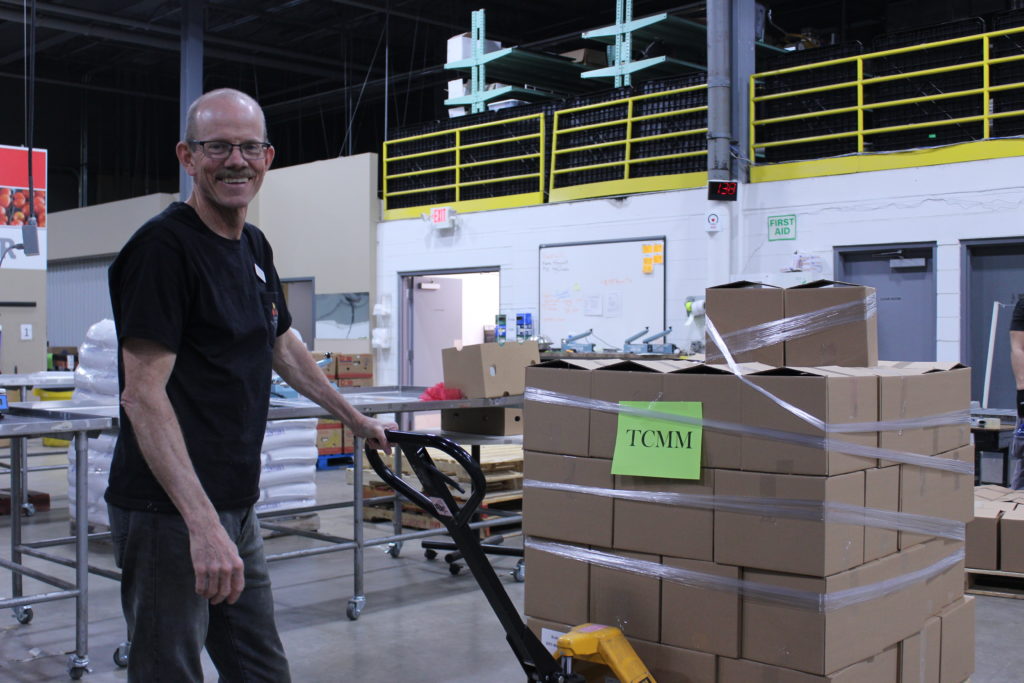 Our New Normal
Adaptability and resilience describe a lot of sentiment going around right now at The Food Group, where volunteers are showing up each day to repack shelf-stable staples such as oatmeal, rice, beans, pasta, and to assemble pre-packed boxes of free food for distribution through Twin Cities Mobile Market.
How Are We Adapting To COVID-19?
Historically, The Food Group had a very robust volunteer program, where 20+ people could be in the warehouse assisting with various tasks at a time. Now, we've adjusted our operations a bit to acclimate our new reality.
Today, when you arrive at the warehouse, you will still see volunteers, but we have made some major modifications in order to practice COVID-19 related health and safety protocols. For example, now you might see only 10 volunteers at a time, practicing 6 feet social distancing, wearing gloves and facemasks.
We have shifted our focus to packing emergency food boxes so desperately needed for our community at this time. Packing these emergency food boxes is a new project for The Food Group, it is a response to the overwhelming need of our agency partners to have pre-packed options to give to their clients. Pre-packing boxes of food reduces touch points on the food items and makes it easier on small food shelves who don't have the capacity to pack boxes like these on their own- especially with the decline of the volunteer workforce behind many smaller food shelves.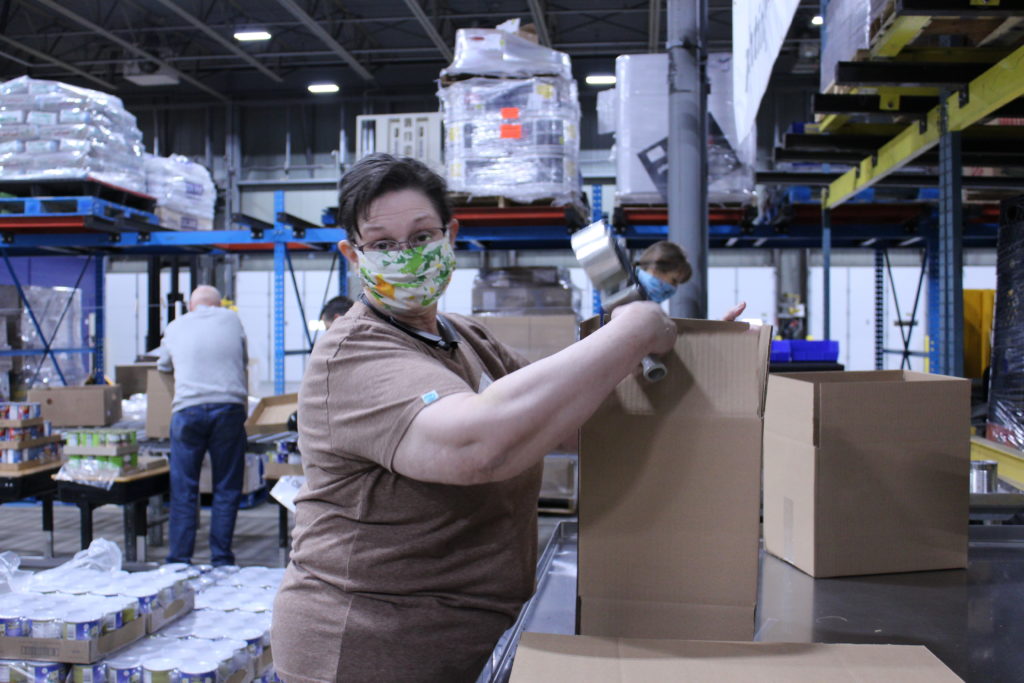 Our Neighbors Depend on Volunteers
Our emergency response is dependent on the courageous volunteers that walk through our doors each day. Without volunteers, we would not be able to provide the emergency food so many families and seniors rely on. It is encouraging to see how many people choose to keep coming back to The Food Group; some coming back multiple times during the week! For many people out of work right now, packing food in our warehouse has been something to look forward to, and an activity that fills their days with intention and purpose.
Food insecurity is skyrocketing. We are seeing the need continue to rise, and we don't know when it will slow down. Volunteers are the glue of our emergency response, along with partners across the state, to get food out into the communities most impacted by the virus.
Join Us
You can sign up for any of our volunteer shifts by registering online at VolunteerHub. We are offering a variety of morning, afternoon and evening shifts throughout the week. We hope to see you at the warehouse!