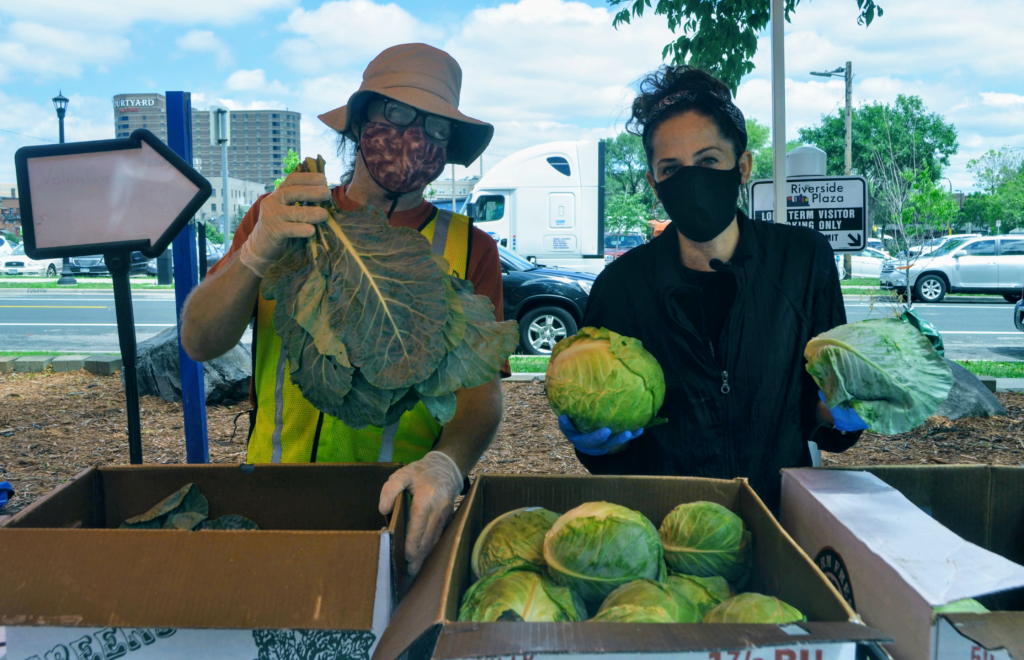 Increased Free Food Distribution
The Food Group has increased food distribution by 80% – doubling the amount of food going into the community – with a focus on nutritious, culturally connected, and local. We have 31 new food distribution partners since March 2020.
Food shelf and meal program support: Increased nutritious and culturally connected foods distributed to our neighbors experiencing hunger through our network of more than 150+ food shelves and meal program partners.
Started pop-up food distributions: Through our rapid response, we coordinate free, pop-up food distributions at more than 25 locations each month determined by following community lead and the greatest needs.
Collaborative community food distributions: In partnership with other community organizations The Food Group has been providing free food at neighborhood outdoor food distributions.
Free food right to the doors of our neighbors: We have transitioned our Twin Cities Mobile Market program, temporarily while the need is so high, to distributing free food right to the doors of participants.
Supporting local farmers: This year we have been able to ramp up our purchase of local produce from small-scale farmers at a fair price that is then directly delivered to neighbors fighting hunger.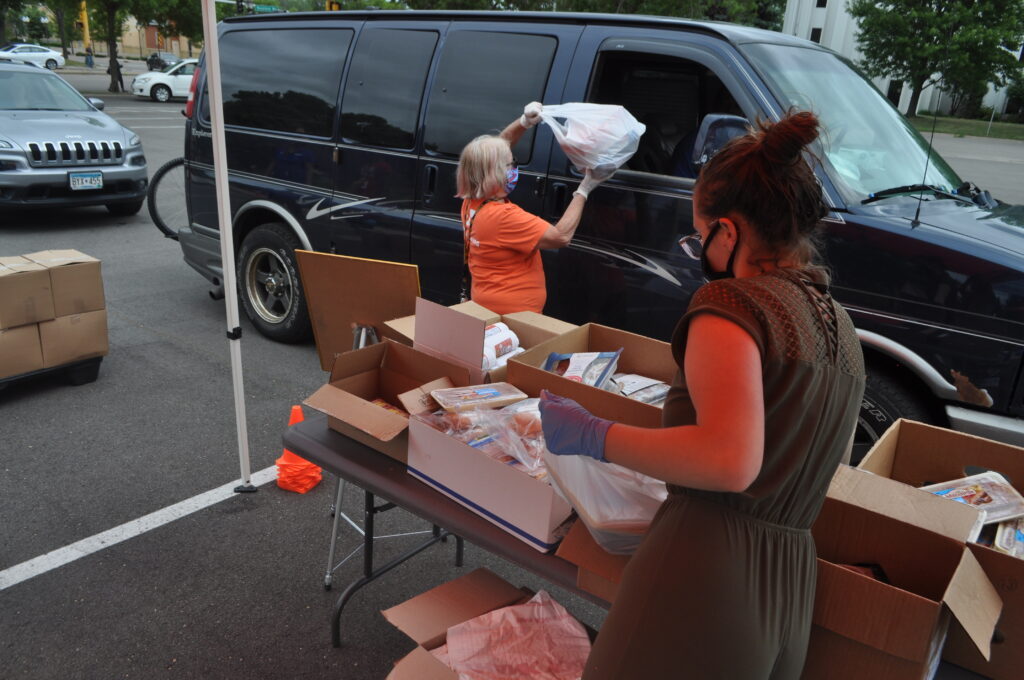 Drive Through Affordable Grocery Distribution
Ensuring affordable foods: Every week, we offer drive through sales that are outdoor and low contact, eliminating the need for carts and allowing customers to remain in their vehicles throughout the process.
Our Commitment to Health, Safety, & Equity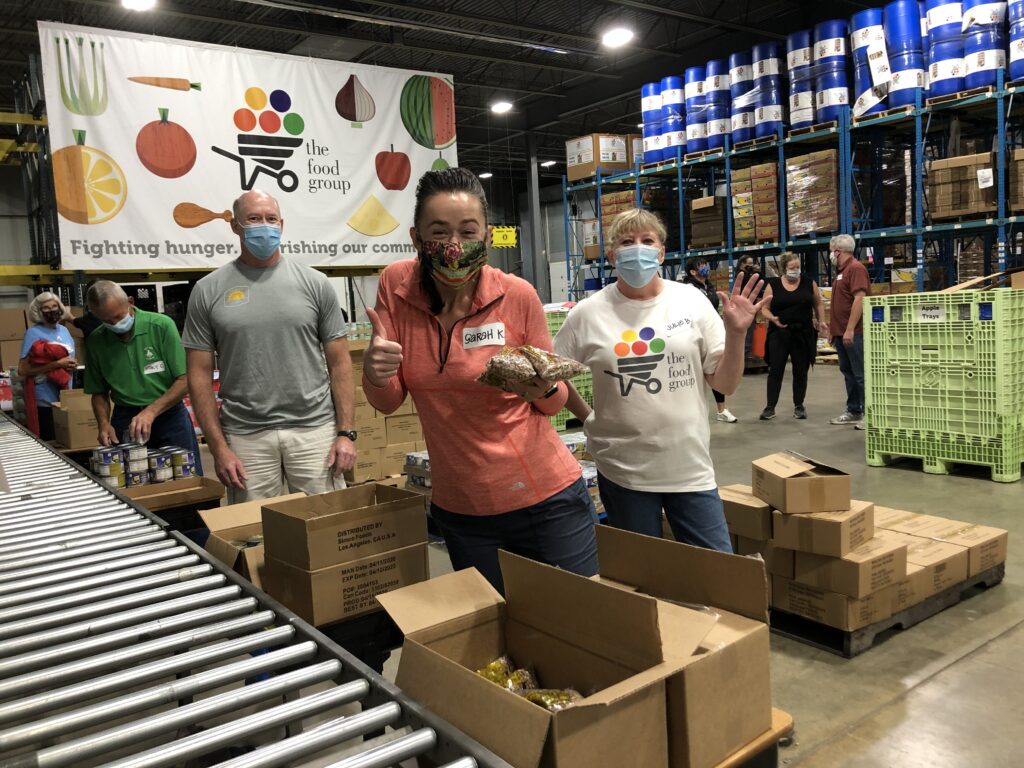 Extra measures to keep our team and our food safe: We are committed to protecting the health of our employees and those we serve, while continuing to provide critical services. We have taken steps to modify and adapt our programming. Staff essential to our operations continue to work on-site and are taking extra precautions while handling food and those who can work remotely are encouraged to do so.
Volunteer mobilization and safety: In response to an unprecedented demand for food, we have added extra shifts of smaller group sizes in order to mobilize volunteers to help pack and sort emergency food. We also offer outdoor opportunities and all projects ensure social distancing.
Fighting Discrimination: The Food Group recognizes that discrimination, racism, and injustice may be experienced by people because of this illness. COVID-19 is not a Chinese disease. It is a human disease and viruses do not discriminate. We are all in this crisis together to do everything in our power to ensure all people feel safe and welcome.