April 6, 2020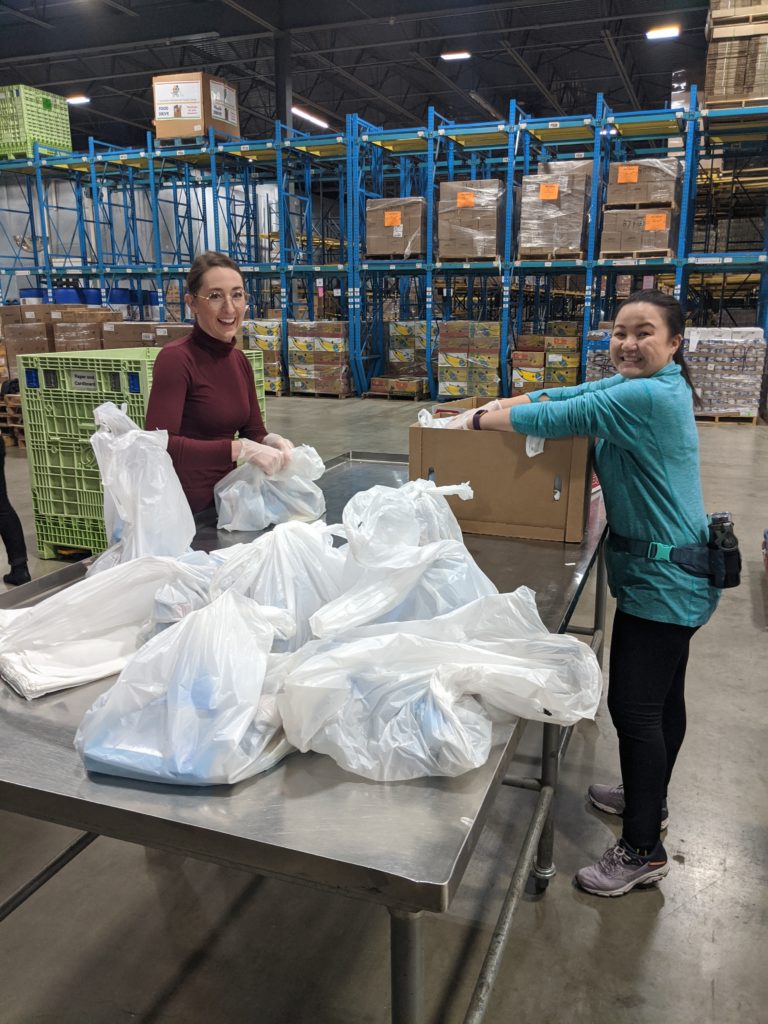 In the wake of COVID-19, the Twin Cities Mobile Market has changed the way we operate to protect our customers and our team. Instead of weekly Mobile Market stops, we are working directly with our site partners to deliver free bags of groceries. This is made possible by our recent merger with The Food Group. The Food Group is able to provide 2 meals at the cost of $1. Each bag of groceries contains $10 worth of food, the equivalent of 20 meals.
We have successfully piloted this new distribution model with a small number of our sites. With our site partners' support, we have distributed over 400 bags of food to 6 different sites and are coordinating with more sites through the end of April. The food bags for our pilot sites included non-perishable foods, and, beginning April 6, will include fresh produce to stay true to the Twin Cities Mobile Market mission of increasing access to fresh, healthy food.
To make this happen, we are recruiting people with low-risk of COVID-19 to pack food at our warehouse. We are working with the Minnesota Department of Health to create a volunteer space that complies with CDC and MDH recommendations. We are also accepting donations in any amount to go towards purchasing food to be distributed free of charge to those in need.
At this time, we are distributing only to residents of our site partners. If you need additional food resources, please call the Minnesota Food Help Line at 1-888-711-1151, Monday-Friday from 9 a.m.-5 p.m. or visit www.hungersolutions.org