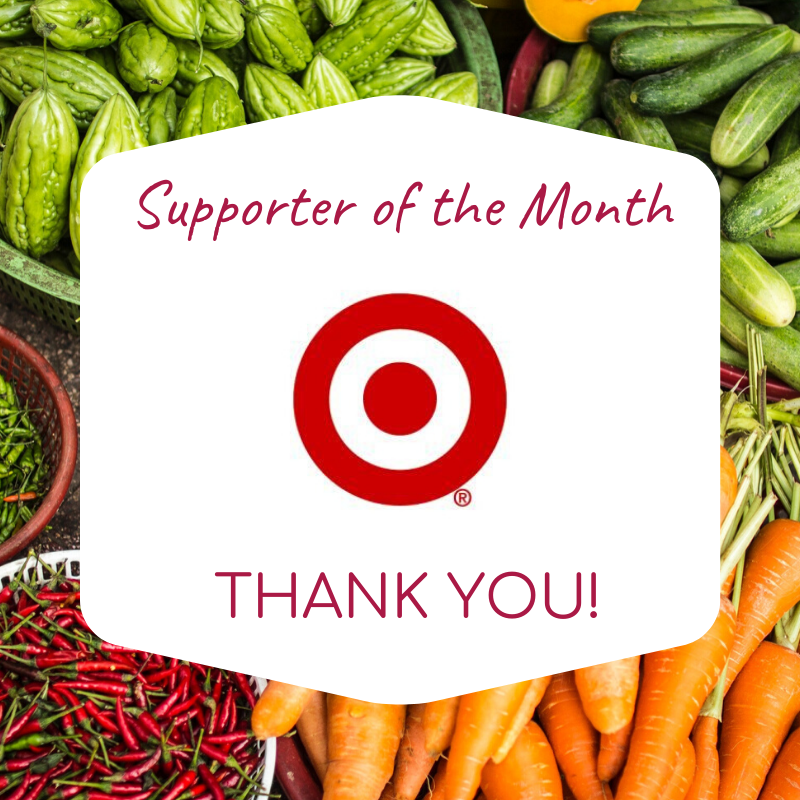 Our January Supporter of the Month is Target Foundation. Since 1946, Target has given 5% of it's profit to local communities.
Their general operating support ensures we can distribute healthy, fresh and culturally specific foods to our food shelf partners, including Community Action Center of Northfield.
The financial support from Target Foundation brings more fresh food to the community. Watch the video below to hear from the program director of Community Action Center and a farmer from our Big River Farms program.