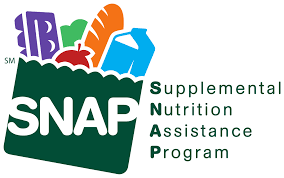 What You Need to Know
Over the weekend the Senate and White House continued to negotiate a stimulus package that will both stabilize the economy and provide direct aid to individuals and families during this public health and economic crisis. An attempt to move a bill sponsored by Majority Leader Mitch McConnell (R-KY) failed. Negotiations continue in earnest this morning and SNAP provisions are in the mix. Boosting SNAP's maximum benefit – and its duration – is still very much on the table.

These temporary provisions must continue until the economy improves. There are other measures being negotiated through appropriations that would provide additional commodity support, targeted relief to the Food Distribution Program on Indian Reservations (FDPIR), additional funding for older adult nutrition programs, additional funding to support state and local WIC programs and CACFP providers and sponsoring organizations, and administrative support to states that are already seeing strains on their systems. We support all of these efforts as well.


What You Can Do To Help
Act TODAY! Call your Senators at (202) 224-3121 (Capitol Switchboard), email, and use social media to urge them that any COVID-19 economic recovery package must build on SNAP's economic stimulus effects by
1.    boosting SNAP maximum benefits by 15 percent;
2.    increasing the minimum SNAP benefit from $16 to $30; and
3.    suspending all SNAP administrative rules that would terminate or weaken benefits.
Visit The Food Research & Action Center to learn more up-to-date information on legislation, bill summaries, policies, and other important news.
FRAC is the leading national nonprofit organization working to eradicate poverty-related hunger and undernutrition in the United States.