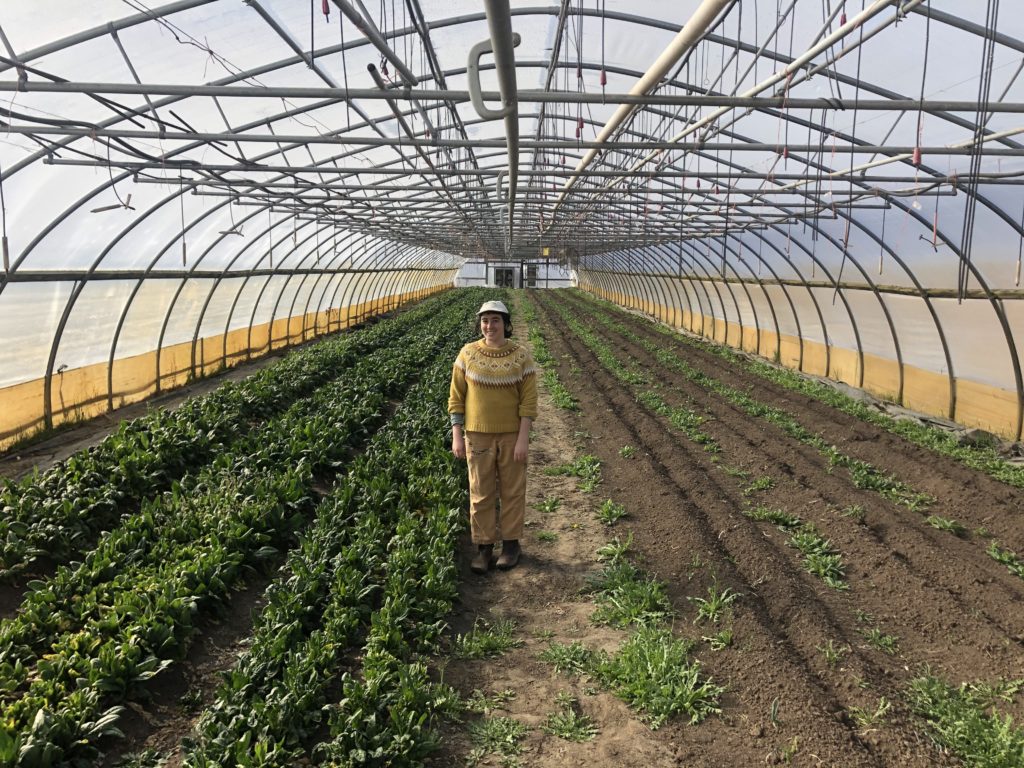 We are adapting to these difficult times and one of our favorite partners remains committed, now more than ever, to its core mission of donating its profits to help others. With your purchases and support, FINNEGANS Turns Beer into Food by funding local produce to local food shelves serving those in our communities most in need.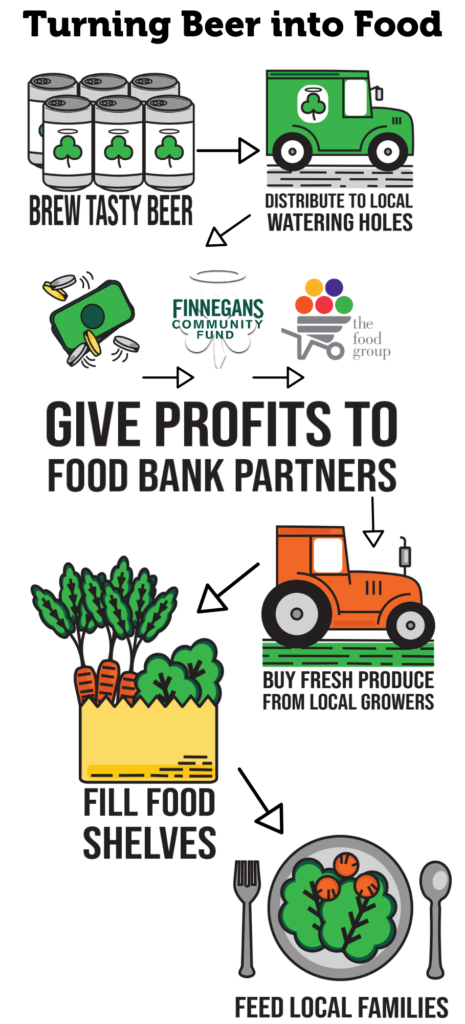 We are so proud to partner with the FINNEGANS Community Fund to fund our Harvest For The Hungry initiative. This long-standing program purchases post-harvest produce grown by local farmers and donates the fresh surplus fruits and vegetables to local food shelves and meal programs. And it does so from profits from your FINNEGANS beer purchases, support of the Reverse Food Truck and more.
At a time like this we are truly fortunate to have a program already in place that serves those most in need, through our longstanding support from FINNEGANS and its generous beer-drinking supporters. As our Executive Director, Sophia puts it, "We know the number of families who will struggle to put healthy food on the table is going to rise even after 'flattening the curve'. With Programs like Harvest For The Hungry, FINNEGANS and The Food Group are already finding ways to tackle the future threat of hunger that COVID-19 is going to cause."
The farm partners of Harvest For The Hungry are no different than any other small business. Spring will still arrive, and farmers are already beginning to plant, water, and nurture seedlings that will bring food to keep you and your loved ones healthy. Especially with the uncertainty of farmers markets this season, farmers are going to need some place for their surplus to go, and the demand at food shelves will remain high.
Over the years, the FINNEGANS Community Fund has donated more than $430,000 to the Harvest For The Hungry program – over 172,000 servings of fruits and vegetables. In response to the COVID-19 crisis, the FINNEGANS Community Fund donated a timely $14,000 in March and an additional April grant of $5,000 is now in the works to purchase produce directly from Farmers who have lost markets due to business closures. This amount will purchase locally grown produce for 3,040 families that will be coping with the ripple effects of this pandemic in the summer months.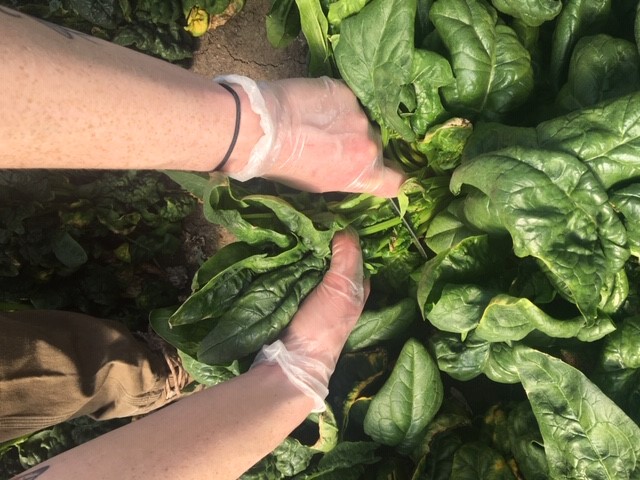 While many small businesses are facing difficulty at this time, when a social business experiences a drop in sales, it effects the people and not-for-profit organizations it ultimately supports. Rambunctious Social Entrepreneur and CEO of FINNEGANS, Jacquie Berglund, puts it in perspective "Local entrepreneurs are still producing and selling product – the exchange of business cannot stop because people are staying home."
With your valued and thirsty support, we are committed to helping FINNEGANS support all the partners in this social goodness food chain. To help your local food shelf, local business, and farmer today:
-Help us deliver nutritious food to our food shelf partners. Donate to The Food Group. $1 provides 2 meals.
-If you're buying beer, choose FINNEGANS. Curbside pickup available at the brewery, or available at your local liquor store. Finnegans.org/order-now
-Skip a trip to the store and support your local farmer all summer long. Become a Big River Farms CSA Member. Receive a free growler when you choose FINNEGANS as your pick-up site.
Posted April 24, 2020