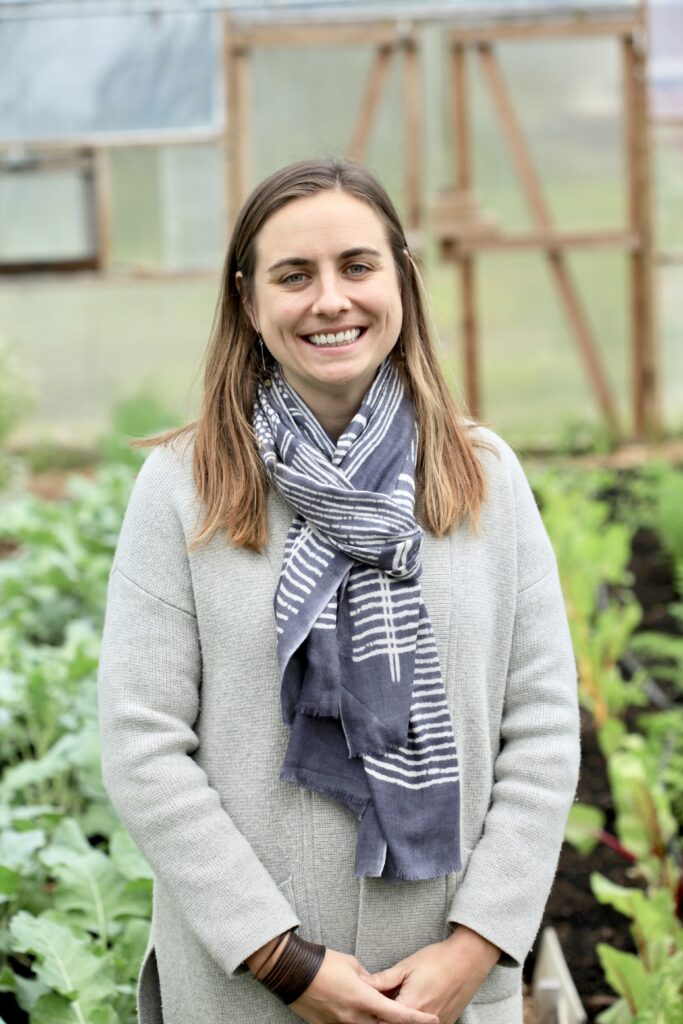 The Food Group is pleased to announce Sophia Lenarz-Coy as our new executive director.
Lenarz-Coy has worked in hunger relief her entire career, having re-joined The Food Group as director of programs and operations in 2018. In that role, she embedded equity and systems change, created new strategies for community engagement, and clarified long-term organizational outcomes.
Prior to that, she served as associate director at Hunger Solutions Minnesota, where she worked on federal and state public policy and expanded cross-sector partnerships with healthcare, policy makers, and farmers markets. She also served as a leader for The Food Group's programs team from 2008 to 2015. She managed Fare for All and food shelf partnerships and expanded culturally specific food offerings. She earned a bachelor's degree at Smith College in Northampton, Massachusetts.
"I am so excited to collaborate with The Food Group's passionate staff, dedicated community partners, and generous supporters as we work to increase equitable food access in the Twin Cities and beyond," said Lenarz-Coy. "The Food Group feels like home to me. I began my career here, and I am thrilled that I have come full circle to now lead this incredible organization as executive director. I am fortunate to be able to help shape the important work that this organization does in the community."
The Food Group Board of Directors selected Lenarz-Coy as the new executive director following a thorough search process, led by board member Annette Miller.
"Sophia brings a deep understanding of hunger and food insecurity, as well as a passion for finding solutions," Miller said. "She is dedicated to building a more just food system based on the values of equity and access for all. She has a strong network of relationships throughout the Twin Cities and is well-positioned to lead the organization as it continues to grow and evolve."
Lenarz-Coy assumes the position previously held by Lori Thorp, who stepped down in September after nine years with the organization.
About The Food Group
The Food Group is a local nonprofit focused on using nutritious food to strengthen community. The organization works at the intersection of food access, equity, and nutrition issues related to food and hunger in 30 counties in Minnesota and Wisconsin. Its programs include food shelf and meal program support, a healthy and affordable grocery sales program called Fare for All, and Big River Farms, an organic farmer education program in Marine on St. Croix for people historically underrepresented in farm ownership. The Food Group believes nutritious food strengthens our community by creating better health outcomes and providing the foundation needed to thrive.